Huānyíng guānglín Hànyǔ Pīnyīn Wéijībǎikē!
欢迎光临汉语拼音维基百科!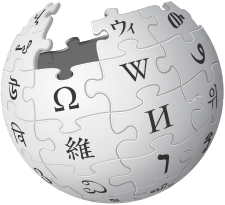 Wikipedia
Zìyóu de Bǎikēquánshū
自由的百科全书
Zhèlǐ shì ràng rén shìyàn de Hànyǔ Pīnyīn Wikipedia (Wéijībǎikē). Huānyíng nǐ lái gòngxiàn Hànyǔ Pīnyīn Wikipedia. Rúguǒ yǒuzhāoyīrì Hànyǔ Pīnyīn Wikipedia huòzhǔn chénglì, quánbù de nèiróng huì yídào zhèngshì de Wikipedia. Zài shìyàn de Wikipedia lǐ, wénzhāng de biāotí bìxū yòng[[Wp/pinyin/Name of article]] de xíngshì. Lìrú, Zhōngguó gāi piān wénzhāng de biāotí jiùshì Wp/pinyin/Zhōngguó. (Zài zhèngshì Wikipedia de biāotí dāngrán shì [[Zhōngguó]])
这里是让人试验的汉语拼音维基百科。欢迎你来贡献汉语拼音维基百科。如果有朝一日汉语拼音维基百科获准成立,全部的内容会移到正式的维基百科。在试验的维基百科里,文章的标题必须用[[Wp/pinyin/Name of article]] 的形式。例如,"中国"该篇文章的标题就是Wp/pinyin/Zhōngguó。(在正式维基百科的标题当然是 [[Zhōngguó]] )
Pīnyīn de shūxiě guīzé qǐng cānyuè Hànyǔ Pīnyīn Zhèngcífǎ Jīběn Guīzé (yī、èr)hé Zhōngwén Roma (Luómǎ) Zìmǔ Pīnxiěfǎ
拼音的书写规则请参阅《汉语拼音正词法基本规则》(一、二)和《中文罗马字母拼写法》
Qǐng duì chuàngjiàn Guānhuà Wéijībǎikē fābiǎo yìjiàn.
请对创建汉语拼音维基百科发表意见。
Xiànyǒu tiáomù 14 Piān.
现有条目14篇。
Chuàngjiàn yígè xīn tíaomù:
创建一个新条目:
Ad blocker interference detected!
Wikia is a free-to-use site that makes money from advertising. We have a modified experience for viewers using ad blockers

Wikia is not accessible if you've made further modifications. Remove the custom ad blocker rule(s) and the page will load as expected.