Heloo!

Welkum tuu tha hoom paaj for tha Eezee internaxenul awgzilyaree laqgwij (awks laqg). Eezee iz d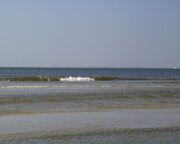 iziind tuu bee eezee tuu lurn and eezee tuu yuuz. Awlsoo, it's hiilee kumpatabul with English, but eezeeer tuu lurn.
Sins awks laqgz hav tha ciken or eg problum (how tuu lurn it if thair'z nufhiq tuu reed), wi'l stahrt with sum popyuler topiks. If thair'z sumfhiq yuu'd liik tuu see heer, rikwest it in tha diskuxen for this paaj, or ad it yorself. doon't wuree if it's not graat. Utherz kan impruuv it.
Ceerz,
Tha Eezee Yuuzerz Gruup
Ad blocker interference detected!
Wikia is a free-to-use site that makes money from advertising. We have a modified experience for viewers using ad blockers

Wikia is not accessible if you've made further modifications. Remove the custom ad blocker rule(s) and the page will load as expected.