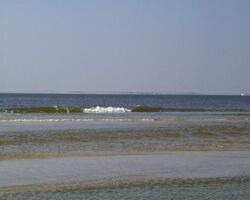 Gud dai to arken hoker mä mi üb Öömrang skriw wal.
At bil üb a rochter sidj sä ik wan ik üb a strun stun an tu nurden luke.
Un det ian of öder skraften sä ik bukstabler :  å, ø   an so widjer.
Öömrang word üb Oomran snaket an at leit unsjiisklun.
Skal am do ei di "German Keyboard Code 850" benadke?
Sog bukstabler kon ik bi mi ei skriw.
Huarem jaft at sowat do üb Mooringer?
Ferlicht skraft mi ans ener.
Bit bal gröötet horelwinj

Ad blocker interference detected!
Wikia is a free-to-use site that makes money from advertising. We have a modified experience for viewers using ad blockers

Wikia is not accessible if you've made further modifications. Remove the custom ad blocker rule(s) and the page will load as expected.